IQM report
November 29, 2019 by Eilish McCann
Overseal Primary School in Derbyshire has achieved Centre of Excellence status.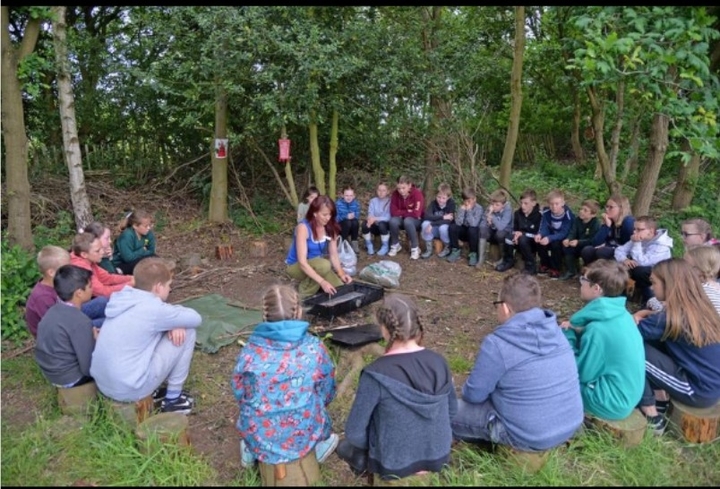 Context
Overseal Primary School is situated in a community where the population is relatively stable and the majority of families are White British. The proportion of learners known to be eligible for free school meals is below average at broadly 17.5%.
Education for All
All school representatives including the Governors share a strong commitment to value the education for all. This sits central to the school's aim which is "Believe You Can SHINE' (Self-Confident Learners, High Aspirations, Independent Learners, Nurturing Environment, Excel and Achieve). Through this vision, Overseal Primary School holds the belief that everyone should have the right, and be afforded the opportunities, to achieve their potential and feel valued.
The Governing Body Plays a Vital Role
The Governing Body plays a vital role in developing the success of the school. Members are involved in the monitoring of provision. They constantly reflect on their effectiveness and support and challenge the staff team to ensure the continuous improvement of Overseal Primary School. They consider all plans and processes to ensure that the best interests of all are served and that the inclusive nature of the school is considered in plans and policies.
Promoting the Inclusion Agenda
The preparation of the Self-Evaluation Report (SER) was coordinated by the Assistant Headteacher Mrs Laila Riggott. The SER clearly presented all aspects of the school's inclusive practice, whilst encompassing appropriate areas of development to further promote the inclusion agenda.
Strong Inclusive Values
The Headteacher, Mrs Fiona Hughes, supported by her staff, have promoted strong inclusive values across the school. Throughout my one day assessment, I saw examples of a school community that continually strived to ensure learners' varied needs were met, with the intention that all learners had the best chances to thrive at Overseal Primary School.
'Phenomenal, Exciting, Safe and Supportive'
Learners' observed on the day, displayed high levels of respect for each other and transitioned around the school in a calm and orderly manner. A sample of learners who were interviewed, commented on how staff valued their differences and were self-assured that their learning and pastoral needs had continually been met. They were very proud to be part of Overseal Primary School and summarised the school to be 'phenomenal, exciting, safe and supportive.'
Ensuring a Relevant Curriculum
There is a continued focus in ensuring the curriculum is relevant and provides opportunities for learners to develop their knowledge within a variety of curriculum areas and then apply this to real life contexts. At the time of my visit Overseal Primary School, was refining its curriculum offer in order to continually provide learners with the knowledge and cultural capital they need to succeed in life.
Extra-Curricular Opportunities
The varied range of extra-curricular opportunities on offer was a strength at Overseal Primary School and supported the wider development of personal experiences and life learning opportunities for the learners. With a national picture of depleting financial resources, Overseal Primary School has worked creatively to ensure the extra-curricular provision was not only sustained but also built upon. Feedback generated from the school council had shaped the extra-curricular provision, examples of opportunities that were on offer at the time of the assessment included gymnastics club, games club, bikeability, film nights and residentials. The school also has an active Forest School with all learners having access to blocks of Forest School sessions through the year. Whenever possible, this is also linked to topics being covered in classrooms.
Developing Community Links
Overseal Primary School is dedicated to maintaining and developing links with the local community. Learners are involved in local activities and events. Collections are made to support a range of charities. Links have been forged with local organisations/ businesses and every opportunity is taken to bring the community into school and to take the learners into the community.
Positive and Passionate Staff
Staff at Overseal Primary School were energetic and fully committed in ensuring all learners strived at the school. Staff I had a conversation with spoke very positively and passionately of the inclusive practices that the school provided. From these conversations, it was evident staff had a sound understanding of the Inclusion Agenda.
Dynamic and Nurturing Environment
The school environment provides a dynamic and nurturing place which is calm, supportive and inclusive. The school is very welcoming with a warm and friendly atmosphere. There are examples of displays in corridors and public areas that celebrate the achievement of all. The few parents that I spoke to felt they were appreciated as equal partners in their child's education and find the staff non-judgemental, approachable and supportive.
Always Aiming for High Standards
Overseal Primary School is always aiming for high standards, resulting to a combined KS2 Reading, Writing and Maths (RWM) standard in 2018 being greater than national expectations. The leadership team is also aware that the progress of learners eligible for Pupil Premium Grant (PPG) is below national average and is taking the necessary steps to close this gap.